Hi and welcome

My name is James Munny and I live in a small Spanish village located in the Inland Valencia area, and I enjoy a healthy Mediterranean diet.


In the summer evenings its a joy to see most of the older community (octogenarians), taking their exercise by walking around the village, its true that people live longer in Spain.


As well as their "healthy diet", these inland communities have not (yet) been bombarded by the fast food industry, although there is one Mac Don 3 km away. No need for a detox diet here.


I'm also proud of the fact I have reached over 50 years of age, and have not succumbed to Ronald Mac Don.


The 21st century is in full swing, and with it all the problems of modern day living. Most of the world is in a rush, and nobody has sufficient time.


We eat too much fast food, we drink too much. Any ailment we have we pop a pharmaceutical drug without any thought to the long term damaging health effects.


Man has used herbs for over 5,000 years, and the earliest written account of herbal remedies comes from China and dates back to 2800BC.


I cant help the fact that most people eat fast food and drink too much, and would probably benefit from some form of detox diet, but the purpose of this website is to:


(1) Showcase, alternative natural herbal remedies, (supplied from reputable companies), that have been clinically tested, and endorsed by the medical fraternity.


(2) Supply informative ebooks for your health and wellness.



I hope you enjoy your stay.




We are giving away FREE TRIALS,
or SPECIAL OFFERS
on our top 10 products.
Below is a variety of eBooks to help cope with the rigors of the 21st century.

Copyright © 2006-2013 Munny4All. All Rights Reserved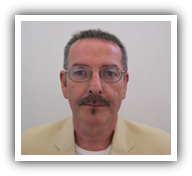 Alternative Natural Herbal Remedies